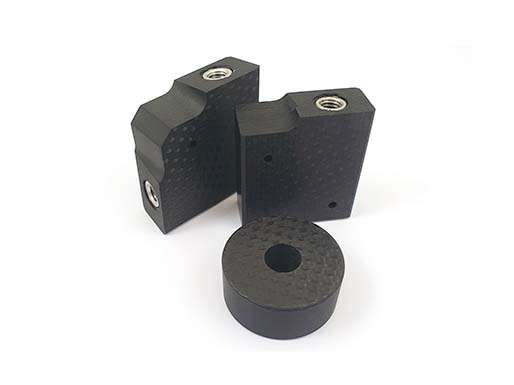 MAIN FEATURES
Thickness
From 3mm to 48mm
Specific developments
On-demand
Full space qualification
File provided
Space Carbon inserts are manufactured by MECANO ID from Carbon fabric / Epoxy resin using RTM (Resin Transfer Molding) plates as a raw material. These inserts are space qualified.
Our own specific manufacturing processes and tools ensure uniform and repeatable high quality level.
Inserts are machined depending on customer design and allow complex geometry. Their characteristics are adjustable with respect to specifications by choosing adapted basic materials and optimized fiber orientations. They can be manufactured individually or by batch.
Our space qualified inserts are validated by a series of acceptance tests: mechanical compression, ultrasonic, micrography, void volume ratio determination and differential scanning calorimetry (DSC).
In accordance with performance requirements of the application, carbon inserts allow weight savings, adequate/good thermoelastic behavior and corrosion resistance.
DOWNLOAD